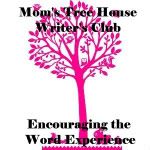 The Writer's Club is a weekly exercise hosted by
Mom's Tree house
.
This week I chose prompt #1
I am...
I am…..
I am more than a woman. I am a mother, daughter, sister, and friend.
I am the sum of my experiences, a lifetime of struggles and accomplishments. I am the creator of my own destiny. I am the curator of the museum of thoughts contained between my ears.
I am stronger than I look and powerful beyond measure. I am a vessel for love, peace, and compassion. I am pregnant with possibility and a swollen womb of knowledge.
I am not afraid of the future, nor am I afraid to die. I am more than skin on flesh and bones. I am beyond all comprehension and understanding.
I am whoever you think I am and everything you think I'm not. I am…simply me.